the GALLERIE
ABOMINATE
DEPRESSED RABBIT CONTEMPLATES IMMINENT EAR OPERATION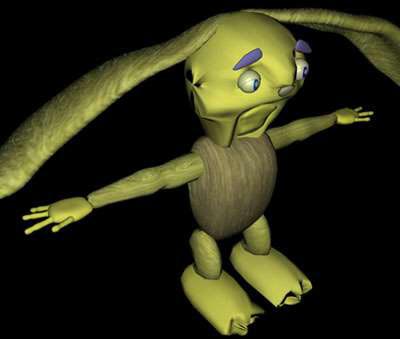 This beauty was sent in anonymously by a student who hacked into another students machine at the end of a 2 year softimage course to take a peek at what he had done for his final piece. I reckon his mouth has gone missing - probably got left in the same place as his toes and ears.
MAIL ME YOUR CAPTION FOR THIS IMAGE
"Ready to lift off..."
"kill me"........ Adam Burnett