the GALLERIE
ABOMINATE
MILKMAN'S VAN BREAKS WORLD LAND SPEED RECORD !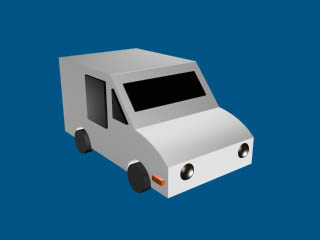 This charming little van is one of my current personal favourites. Apparently it is a model for sale somewhere out there on the WWW. Would love to know how much the asking price is ! I wonder what it is transporting - more white cubes perhaps ???
MAIL ME YOUR CAPTION FOR THIS IMAGE

"The missing scene from the Dire Straits video" -lance sells
Toy Story 3 ~The Prequel ! Set in the 1950's...using period correct computers...........
from Mantha
"a car is a car is a car. "