the GALLERIE
ABOMINATE
ALIEN WORMTHING CAN TRAVEL LONG DISTANCES AS WELL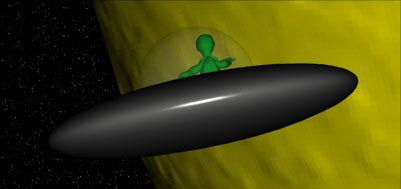 Hello, its the alien wormthing again. Looks like he's found himself a sophisticated transporter. That's alien technology for you I guess - truly startling isn't it ?
MAIL ME YOUR CAPTION FOR THIS IMAGE

"Dunno about you but it seems like the alien worm thing has just discovered
an even NEWER FORD CONCEPT CAR but with a touch of Back to the Future
(hover craft conversion)! All that's missing is Mr. Fusion!" from Dan McCoy

"My God, look! It's Planet Custard! Good thing I'm flying this spoon..."
" WHERE THE HELL IS MY LEFT TURN SIGNAL!!!!!!!!"