the GALLERIE
ABOMINATE
ARSEHOLE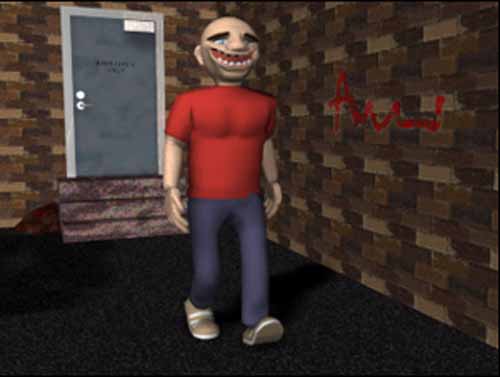 Meet ARESHOLE. I know, it sounds rude and doesn't sound like a very good name but thats whats everyone calls him... yes..... Arsehole.
See, he's a bit of a troublemaker. Always playing practical jokes on his neighbours and the local schoolkids. This pic here shows him as he's emerged from that building there... see he's just played a trick on someone or something in there
Can you tell me what he did ...?
MAIL ME YOUR INTERPRETATION OF WHAT ARSEHOLE DID BEHIND THE DOOR