the GALLERIE
ABOMINATE
King Slug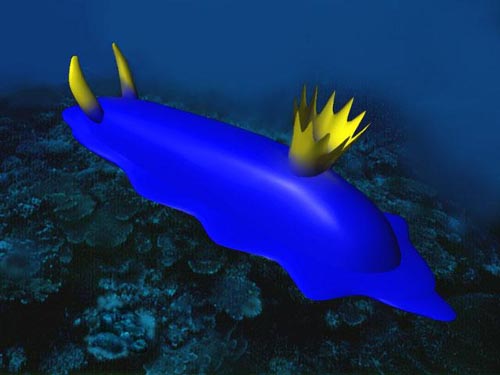 What have we here ? A curious blend of regal iconography, a common garden slug and undertones of advanced underwater military operations. Why go to all the bother of blending the gold extensions into blue ? Who cares !
MAIL ME YOUR CAPTION FOR THIS IMAGE
"A classic rendition of the relatively unknown Polish version of the 'Frog Prince' fairy tale..."
It's an amazing sea creature known as a Nudibranch
http://www.xinit.se/~jor/dive/nudi/