the GALLERIE
ABOMINATE
Depressed Rabbit's sub-intelligent child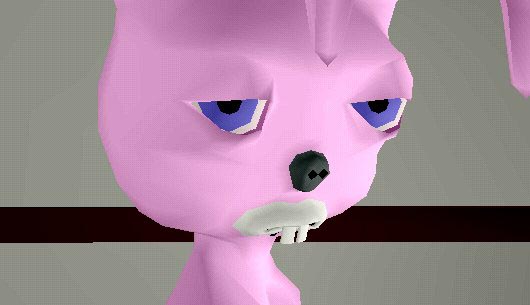 What is it with all these rabbits - they all look so damm screwed up ! Looking at it carefully - maybe the camera's looking up at his face and he's lying on his front with a guillotine blade about to chop his pink head off. Maybe its part of a big mass rabbit execution or something... hence the sombre mood etc...
MAIL ME YOUR CAPTION FOR THIS IMAGE
The Pepto Bismal Bunny. From WDK
"if i was a real rabbit, i'd wish i was dead."