the GALLERIE
ABOMINATE
Norton Utilities icon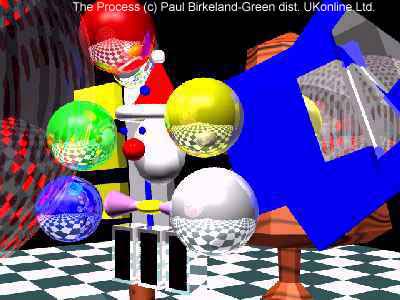 Here we have what can only be described as a masterfully accomplished pile of crap. Every aspect of this rendering is so grossly distasteful to each and every one of the human senses that its no wonder that it won its final heat here at the GA in record time. No sooner had the attachment in my mailbox been expanded than it was filed under "abominate_next_images". As I remember, I looked under the web page from where it came (given to me by the sender) and it constituted some type of example of 3d graphics, a demonstration of the process and possibility of some piece of 3d software. What a miserably erroneous form of advertisment - the only reaction to this scrambling mess of pig-silage is deep, passionate and interminable disgust !
MAIL ME YOUR CAPTION FOR THIS IMAGE
must.........add........more...........reflections!!!!
" Paul it great but.....we loooove it.....the client will looooove it...BUT there is still a few spot that I think you can add a little more reflection"
AOL unveil their new corperate logo